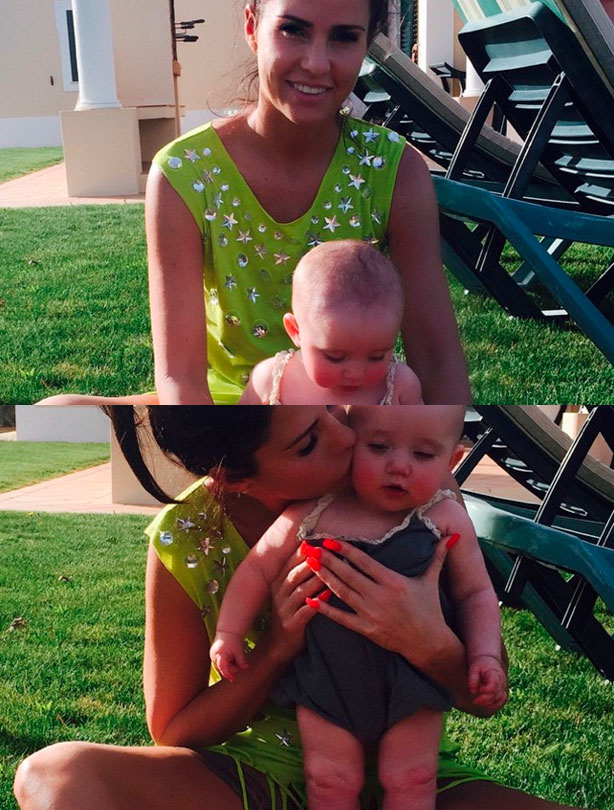 Katie Price and Bunny enjoying the sunshine
Can you believe Katie's youngest daughter Bunny is now seven months old? The tot is seen here enjoying the sunshine with her mum in Katie's latest Instagram pics, which she shared with the captions:

'Chillaxing in the sunshine' (top) and 'Loving my Bunny Boo soo much' (bottom).

The busy mum, 36, recently revealed that although she's already a mum of five, she would love five more! 'I'd like to come down one day and have 10 kids sitting around the kitchen table - that, to me, would really be a success' she told ES magazine.