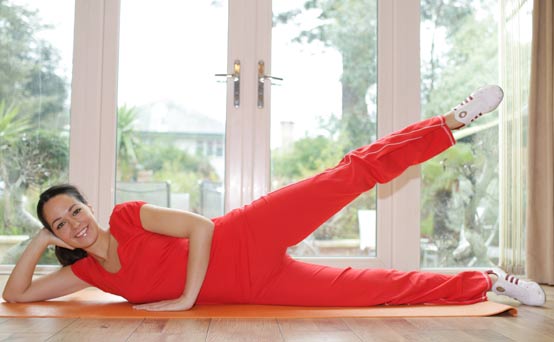 Leg exercises: Leg raises
Good for:
Your outer thighs.
What to do:
Lay on one side with your legs stacked, one on top of the other. Raise the top one and then lower it - repeat, but don't touch your legs back together in the middle.
How many:
Do as many as you can for 30 seconds on each side - then have a break and repeat. Increase the time by 15 seconds every week.
Make it harder by:
Add an exercise to work your inner thighs as well - cross your top leg over onto the floor and then do small 'pulses' raising and lowering your bottom leg.
10 flat stomach exercises