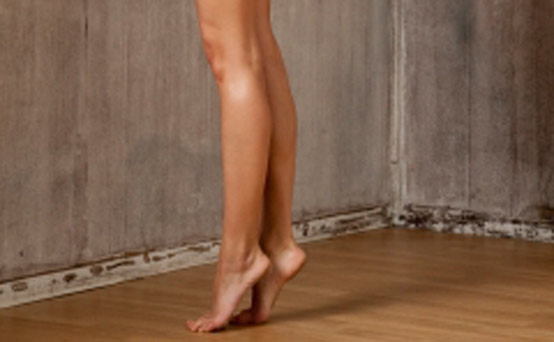 Leg exercises: Calf raise
Good for:
Your calves.
What to do:
Stand with your feet hip width apart and raise up onto the balls of your feet. Hold for a few seconds and then lower back down to the floor slowly.
How many:
Start with 10 and increase each time you do them.
10 ways to firm your bum