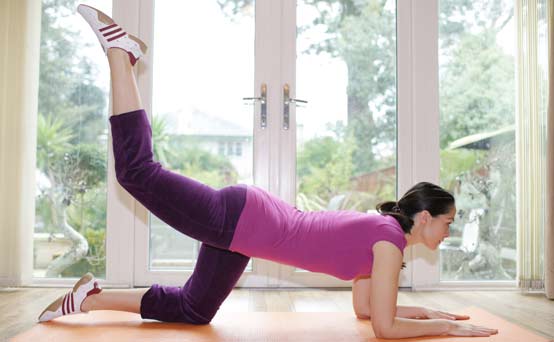 Leg exercises: Donkey kick
Good for:
Outer thighs plus your bum and lower back.
What to do:
Kneel down and lean forward onto your elbows - with your arms shoulder width apart. Raise one leg at a time, as high as it'll go, keeping your knee bent. Hold it for a few seconds then lower back down and repeat on the other leg.
How many:
Start with 12 on each leg and increase over time.
Make it harder by:
Wearing ankle weights.
Find your perfect diet quiz