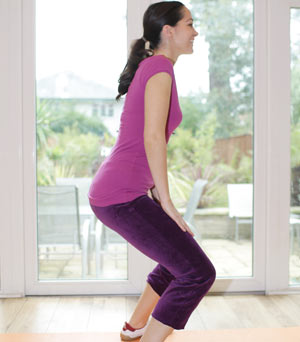 Leg exercises: Jumping squat
Good for:
Thighs, hips and bum.
What to do:
It's like a chair squat, but without the chair. In between each squat, jump up in the air.
How many:
This is a very difficult exercise, so just start with 5.
Make it harder by:
Adding weights onto your legs.
More easy exercise