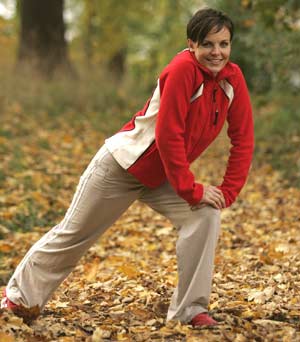 Leg exercises: Stretch
Good for:
Your hamstrings (the muscles that run down the back of your thighs).
What to do:
Stand with one leg in front of the other, feet facing forwards. Bend your front knee and place your hands on that knee for support. Keep your knee in line with your toes. You'll feel the stretch down the back of your back leg.
Hold for:
8-10 seconds.
Want to lose weight? Choose a diet here