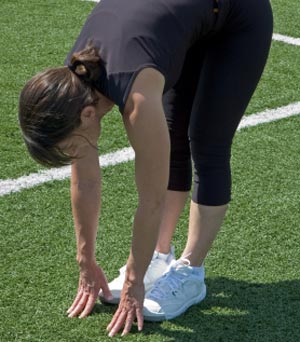 Leg exercises: Stretch
Good for:
Your calf muscles (at the back of your shins).
What to do:
Stand with your feet together, facing forward and bend down and try to touch your toes. If this is too difficult, you can stand with your feet apart a little bit. Try not to bend your knees - but don't lock them back either. You'll feel this stretch in your hamstrings too.
Hold for:
8-10 seconds.
How to get the most of your workout