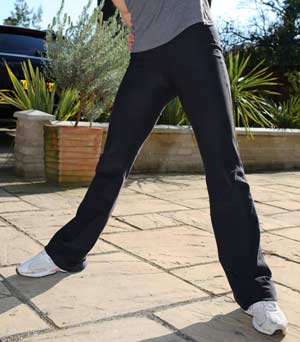 Leg exercises: Stretch
Good for:
Your outer thigh muscles
What to do:
Stand with your legs shoulder width apart, feet facing forwards, hands on your hips. Lean over to the left hand side - but don't lean forwards or backwards. You'll feel the stretch on the outside of your right leg. Repeat on the other side.
Hold for:
8-10 seconds.
10 exercise myths