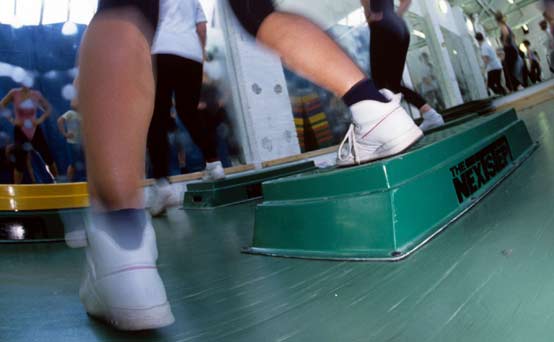 Leg exercises: Step-ups
Good for:
All your leg muscles - and great if you've only got a few minutes to spare.
What to do:
You don't need an exercise step to do step-ups - just use the stairs in your house. Stand in front of the bottom stair and step up, one foot first then the other. Then step back down. Keep repeating this - the faster you go, the harder it'll be. It's a good idea to wear trainers while you're doing this to protect your ankles. You could also make more of an effort to walk up the stairs instead of taking lifts and escalators when you're out and about - every little helps!
How long for:
Start off doing just one minute of step ups and build it up. For just walking up the stairs, just fit it in whenever you get chance.
75 exercise tips