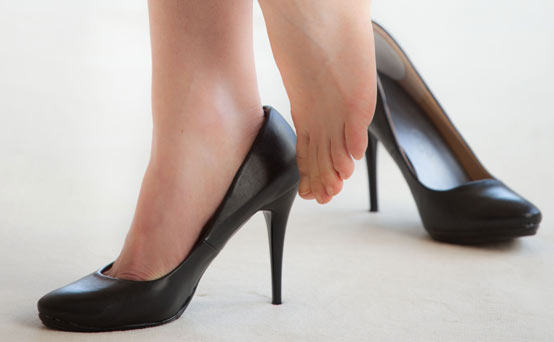 The orthopaedic surgeon: 'Wear high heels'
Says Ioan Tudur Jones, consultant trauma and orthopaedic surgeon at The Clinic for Foot & Ankle Surgery at The Lister Hospital, London.
Believe it or not, for some conditions, such as a tear in the calf muscle or tendonitis, wearing high heels can actually be beneficial and help stop any pain. But even at the best of times, wearing high heels will probably do you no harm at all. Most foot and ankle problems are hereditary, so you'll get them no matter what you wear on your feet.
Celebrity feet disasters