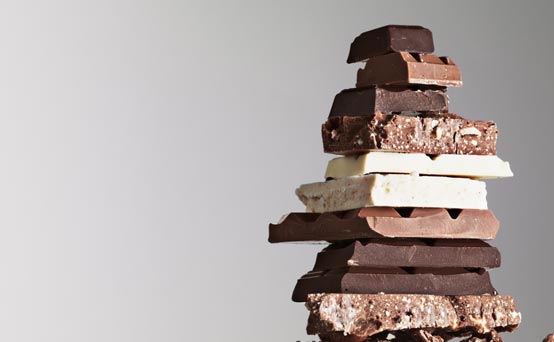 The nutritionist: 'Eat a chocolate bar every day to stay happy'
Says DR Amanda Ellwood, nutritional therapist for the British Nutrition Foundation.
Chocolate is good for our mental health. It contains serotonin and phenylethylamine, both of which are mood-lifting agents found naturally in the human brain, released when we?re feeling happy or in love. And the even better news is, we need enough to get the effect! So a 30g bar of dark, 70 per cent chocolate is the best way to put you in a good mood.
Try Sainsbury's So Organic Fairtrade Santo Domingo Dark Chocolate, £1.32


More reasons chocolate is good for you