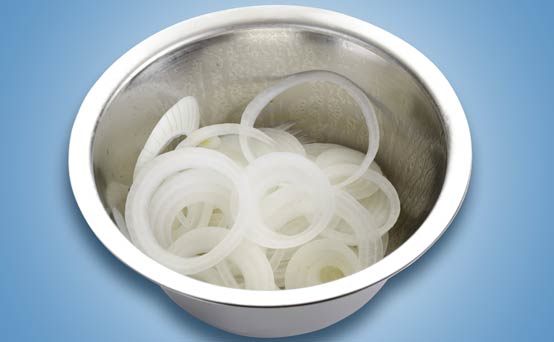 Home remedies for colds: Eat raw onions
Raw onions may be a 'natural' remedy but they certainly don't spring to mind when you're thinking of home remedies to clear your cold.

Indeed eating raw onions may not be particularly sociable, but raw onions are effective in opening up your nasal passages and helping to shift that groggy feeling. Plus you always have onions lying around in the kitchen, so they're a perfect home-made remedy for colds that means you don't have to visit the pharmacy.