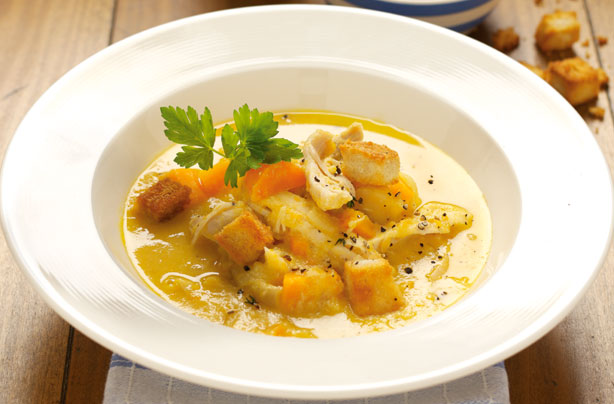 Home remedies for colds: Chicken soup
We know that having a bowl of chicken soup when you're feeling under the weather is an old wives' tale and something we spent our childhood hearing, but
chicken soup
recipes
really
are a great home remedy for clearing that cold!
As well as being comforting, chicken soup thins the mucus build-up in your throat and airways to increase your breathing whilst the ingredients work to stops white blood cells from causing inflammation all over your body.
Not to mention that the vegetables are good for increasing your vitamin intake, which helps your body fight colds all year long.