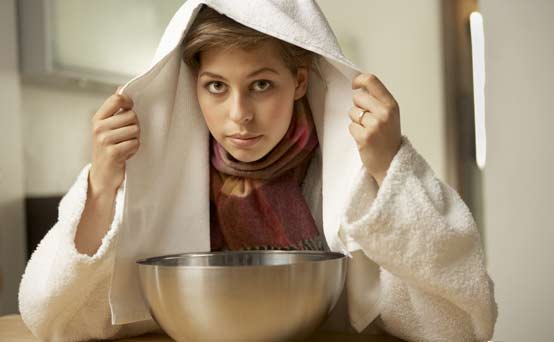 Home remedies for colds: Inhale steam
Home remedies aren't usually glamorous but when you're feeling bunged up you can treat yourself to a spa treatment at home on the sofa!

The symptoms of a cold are relieved by inhaling steam - try inhaling for 5 minutes. This will help to kill off some bugs and clear your passages by liquefying the thick mucus.

Not only will this home remedy help you shift some of your cold symptoms, but it will also do a great job to clear your facial pores and give you a much needed glow - even if you're not feeling 100% you can still look good.