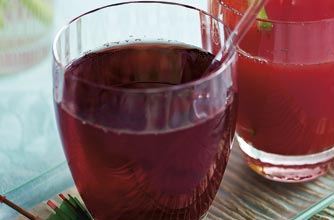 Home remedies for colds: Drink cranberry juice
Cranberry juice is another item, like Echinacea tablets, which is always worth having stocked up at home as cranberry juice is used as a home remedy for a number of common ailments, including cystitis and the common cold.

Brands such as Ocean Spray have the concentration required (minimum 25%) to be an effective natural remedy and if you drink 250ml of this twice a day then it should have the required effect.

Cranberry juice can help to prevent certain harmful bacteria from sticking in the body and the vitamin C in it helps support a strong immune system to ward off winter bugs.