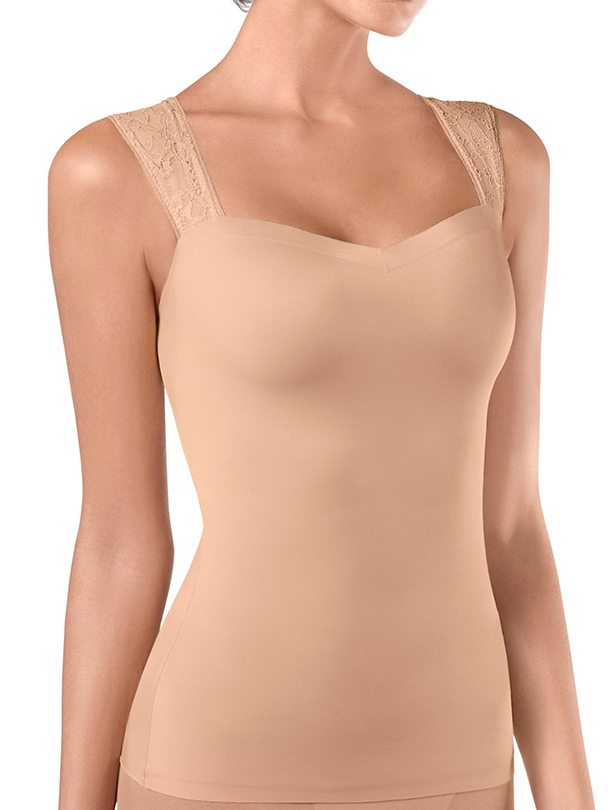 Slimming cami
The one which works on your top half
If you fancy something that looks a little more like it will fit right in with the rest of your clothes (and not leave you with a muffin top pouring over control pants) then this cami is perfect.
Not only is it waist-sculpting, tum-trimming and bust-smoothing, it comes in this perfect nude colour so you know you can wear it with anything that requires that little extra help.
Whilst it is a little more pricey than the other options, we think we will be wearing this with everything in our wardrobe, especially during party season.
Spanx