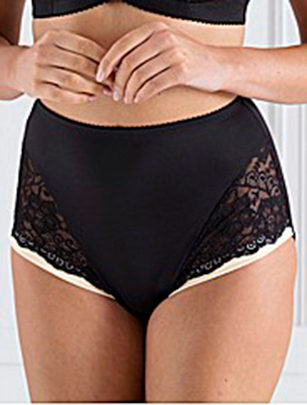 Sexy slimmer
The ones you wouldn't mind him seeing you in!
It says it all in the name - control pants. They aren't renowned for being the sexiest item of ladies underwear out there.
But sometimes we all feel the need to have a little assistance and still feel like we wouldn't mind getting undressed in front of someone else.
Instead of compromising on your style, buy these black lacey control pants which are so sexy we can't believe they are going to hold us in as well as other pairs.
But these briefs promise to hold in a bloated belly and smooth and unslightly bum wobbles that make you feel self conscious.
Not only that, but they are a bit of a bargain. We'll take two pairs thank you!
JD Williams