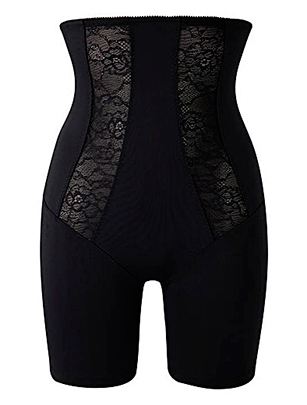 Lovely legs
The thigh flatterer
Whilst many women bemoan the shape of their pre-pregnancy tums, there are some of us who have always had to contend with our 'less-than-perfect' thighs - a combination of cellulite and our pear-shaped genetics.
But don't let those lumps and bumps stop you wearing that glitzy party dress.
These panelled leggings, which starts at your waist and finishes just above your knees is perfect for keeping things smooth and toned.
These are guaranteed to give you thighs that would make anyone jealous!
Simply Be
.