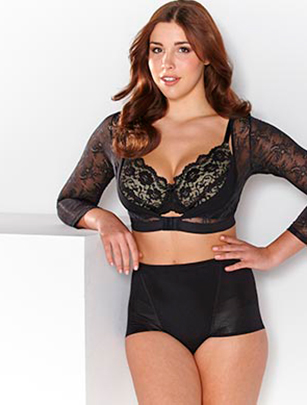 Arm skimmer
The one with the sleeves
If you battle bingo wings or uneven skin tone on your upper arms like the rest of us, then you'll be thrilled to see this lace sleeve body which can conceal those troublesome limbs.
The bodice shape boosts your bust and tones your arms at the same time, making that tight sleeved dress an option again.
Alternatively, the detailing is so pretty you could even wear it with the arms out underneath a dress and no one would know your slimming secret!
We're going to the shops to get one now!
JD Williams