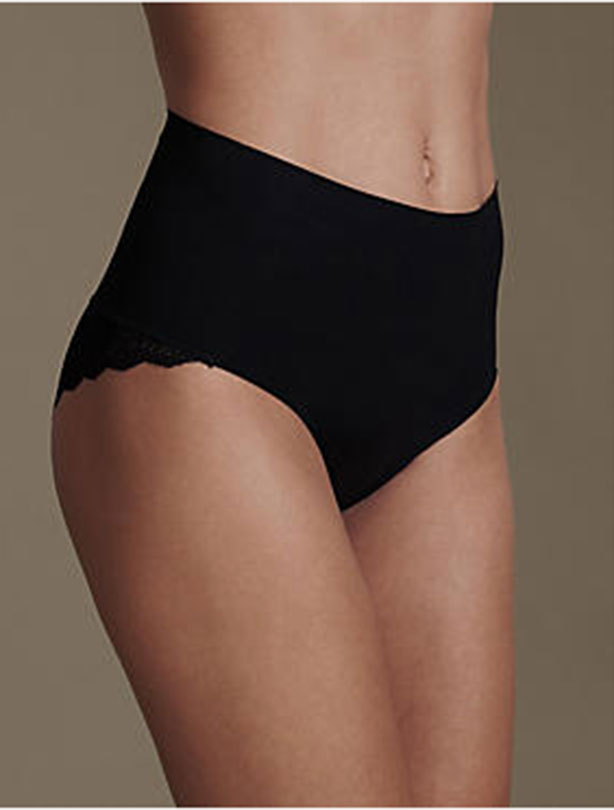 Barely there
The no VPL one
There are those tricky times when you need a little bit of stomach-flattening help but don't want your whole body to be wrapped in tight control underwear.
This bargain number is the perfect combination of being held in at the front by the control panels whilst still having your bottom exposed.
With guaranteed no VPL line, you can wear that dress you've been eyeing up with the tight fitted bottom, whilst feeling the full effects of the slimming underwear.
The perfect combination.
Marks & Spencer