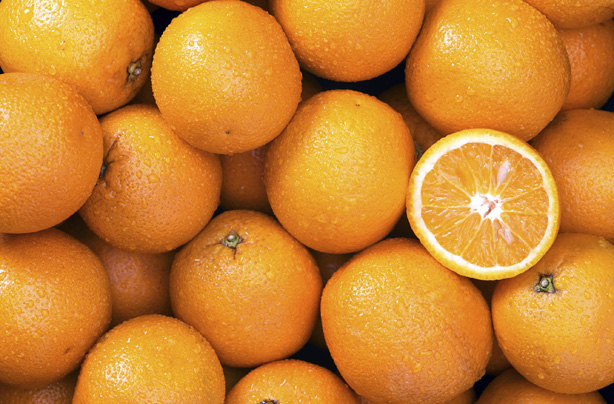 Cellulite buster 10: Fruit and veg
Cellulite is caused by a build up of toxins, so fruit and veg high in antioxidants are the best way to beat lumpy skin from the inside out!

Some fruit and veg is better than others, brightly coloured ones being the best. Try celery, oranges, grapefruit, peaches and plums which are low in natural sugar and high in fibre. Foods high in vitamin C are also great cellulite-busters because they boost levels of collagen in the skin, promoting elasticity and keeping things firm and taut.
You never know, upping your intake of oranges could just be the answer to your orange peel...