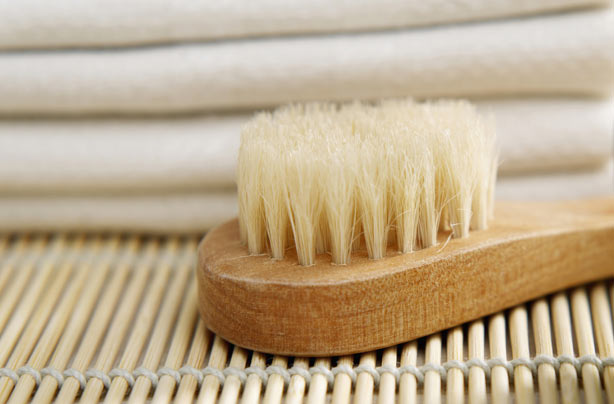 Cellulite buster 1: Body brush
Although introducing body brushing into your everyday routine might seem like a lot of effort when just finding the time to moisturise is hard enough, the benefits really do speak for themselves. And once you get used to finding an extra five minutes to use your body brush, it will become part and parcel of your day without a second thought.

Make sure you scrub before you get into the shower, always in circular motions, always starting at the ankles and working up towards your heart.

The action is thought to improve blood circulation and lymphatic drainage, so trying this for a few weeks will not only banish dry skin, but you'll notice a real impact on those dimples too.

Follow up with a body oil to nourish your skin and you'll be feeling like you've had a proper pamper at the same time.

You can pick up a natural bristle body brush from as little as £6.84 on sites like Amazon, so place an order and get brushing!