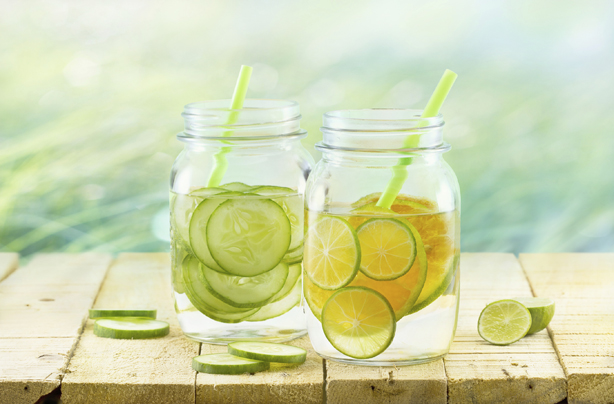 Cellulite buster 3: Water
To keep cellulite at bay, you need to be drinking your
recommended daily allowance of water
.
The cellulite under your skin stores toxins - which can accumulate if you have an unhealthy lifestyle, regardless of your shape or size. Water keeps the skin hydrated and flushes out toxins, and is key if you want to keep your skin looking fresh and youthful, too!
However, don't drink too much water as this could lead to swelling underneath the cellulite - 1.5 litres a day is plenty.
If you find plain water boring, flavour it naturally with slices of citrus fruit or berries.