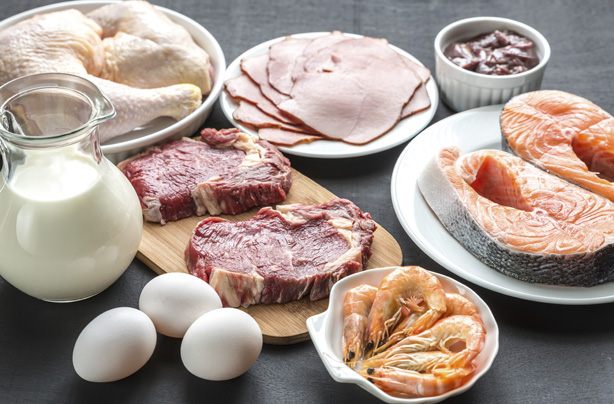 Cellulite buster 5: Protein
Protein stimulates and strengthens the production of collagen and elastin which keeps cellulite at bay. It also helps to firm up muscles that can keep fat stores in place, and reduces the dimpled effect of cellulite. All in all, protein is a winner when it comes to combatting the orange peel skin!

Add more lean meats, turkey, nuts, skimmed milk and pulses to your diet to get the best chance of improvement.