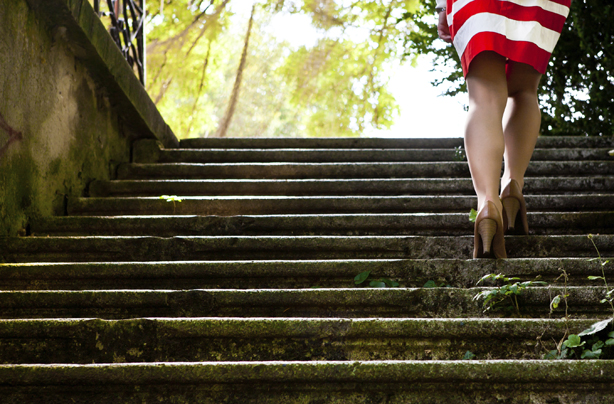 Cellulite buster 7: Take the stairs
One trick to getting rid of pesky lumps and bumps is working all your lower body muscles from every angle, which lessens the underlying fat stores and replaces lost muscle tissue to give the area a toned appearance, and climbing stairs is a great way to do this.

Liz Hurley swears by always taking the stairs to keep off the pounds and to get rid of cellulite as it stimulates circulation and keeps your skin dimple-free. And if you've seen Liz's legs lately, you'll know she's been doing something right...