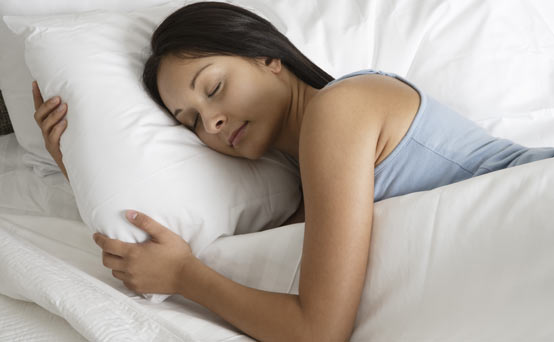 Feel like you're in a new bed every night
Did you know we spend around a third of our lives asleep? That's why buying a new bed is a huge investment, and you'll want to get it right. Not only do you want to it be comfortable and look nice, but it's got to be able to stand up to hundreds of nights sleeping in it for years to come. So what things will you want to check for when buying a new bed?

This gallery has our checklist of the top 10 things you'll need to get the perfect bed, like what to check for when buying a new bed, and how to get the best out of your bedding. If you can't afford to buy a new bed right now, we've also got some tips on how you can make your old bed feel like a new bed, (think silky sheets and plush pillows!).

We'll guide you through the steps you'll need to get the perfect new bed, like how to check the mattress is right for your sleeping patterns and that the frame is the right material for your home.

We think you all deserve to be sleeping on the comfiest bed possible. See you in the land of nod!