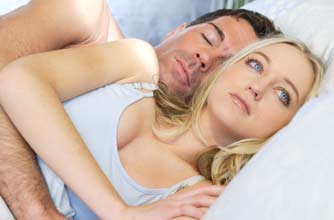 Sex is painful
Sex shouldn't hurt. If it does, it's vital you speak to your GP.
Dr Sturnham says, 'If it hurts on the outside, then you may be suffering from dryness or an infection. Those are easily treatable. A deep pain during sex can be a sign of something more serious, possibly even cancer. Don't suffer in silence.
'And, while most of us suffer from a loss of libido at some point, to a doctor a decreased sex drive can be a symptom of
diabetes
or
heart disease
. It could also be a side effect of medication. Altering your dose or prescribing a different drug may well make a difference.'
Where to next?
- 30 foods to make you beautiful
- Natural remedies for thinning hair