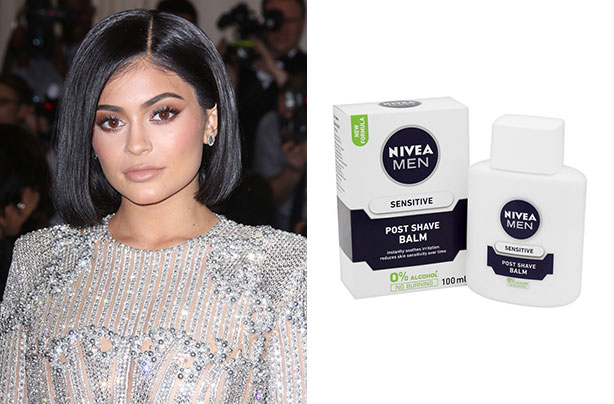 Kylie Jenner
As part of a sisterhood known for their flawless make up, we were very interested to hear that the primer Kylie uses isn't from a fancy make up brand, but in fact from good old Nivea - and it's traditionally formulated for men!

The youngest Jenner sister let her fans in on her secret in a Snapchat post, in which her make up artist used a sponge to apply Nivea Men's Post Shave Balm to her face, noting that it needs to dry fully before applying foundation.

YouTube blogger Nikkie Tutorials, who is credited with first bringing the discovery to the Internet after borrowing the product from her boyfriend, explains, 'I looked up the ingredients and the second most-used ingredient in the balm is glycerin. What does glycerin do? It?s going to make whatever you put on your face stick to it.'

And the best news of all? The balm retails for just £5.29 at Superdrug, so it'll cost you next to nothing to give it a try!