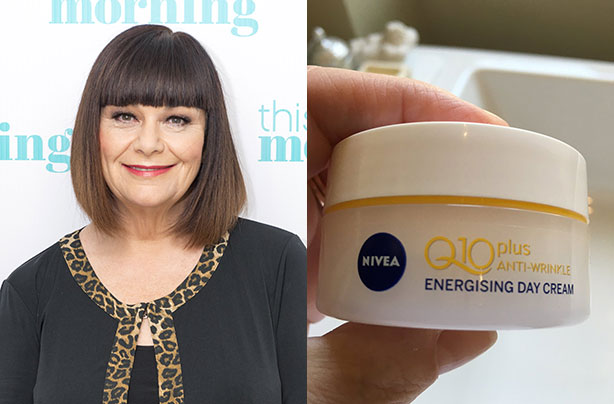 Dawn French
We're used to celebs endorsing all kinds of fancy products, so we were pleasantly surprised to see the lovely Dawn sharing this snap of a pot of Nivea moisturiser on her Twitter account.

'No one paying me to say this, but in answer to all 'skin' enquires, please don't spend tons, this is it for me,' the 58 year old wrote.

It's not the first time she's spoken of her love for the brand. 'I can't bring myself to buy expensive creams as I have my mother in my ear saying "It's exactly the same as Nivea"' Dawn admitted previously.

She added that she prefers to stick to the same beauty regime as her mother and grandmother, admitting that she only spends 13 minutes on her hair and 13 minutes on her face before leaving the house.

Dawn's other family beauty secret is to use a muslin cloth to clean her skin, which she says 'is the best way to get any rubbish off your face'.

A tub of the Nivea Q10 Energising Day Cream pictured costs around £10.50, while a multipack of muslin cloths works out at less than £1 per piece.

Thanks Dawn, we can certainly get on board with these two beauty bargains!