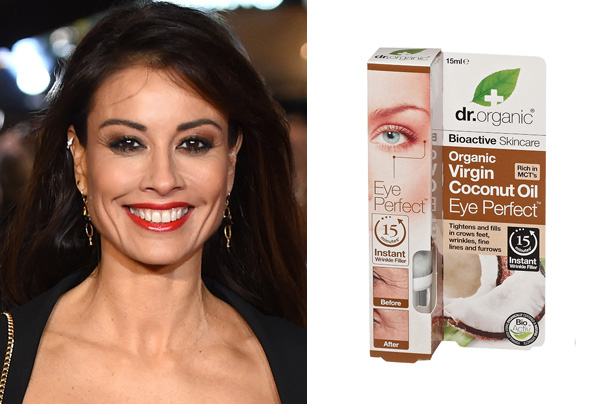 Melanie Sykes
Melanie Sykes might be 45 on her birth certificate, but we reckon her face tells a much younger story - and it could all be down to an £8.99 eye product.
The mum-of-two has previously stated that 'I always try to use natural/organic products, especially on my face', so it should come as no surprise that she's a big fan of Dr Organic's range of beauty products, and in particular, their Virgin Coconut Oil Eye Perfect.
Coconut oil is known for its moisturing properties; this gentle treatment is applied under the eyes in a light tapping motion to smooth and hydrate the skin and minimise the appearance of fine lines. Judging by Melanie's incredible complexion, we'd say it's doing the trick.
Want to give it a try? Dr Organic's Virgin Coconut Oil Eye Perfect is available from
Holland and Barrett
, priced £8.99.