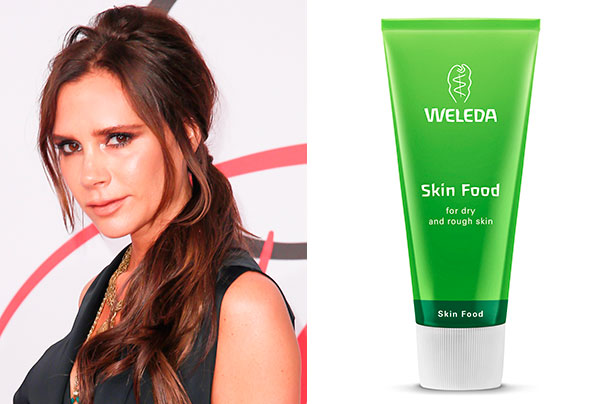 Victoria Beckham
When talking bargain beauty (or anything bargain, for that matter) Victoria Beckham isn't exactly the first person you might think of. But it seems when it comes to looking after her skin, the 41-year-old mum of four is happy to shun the more expensive products when she finds cheaper ones that work.

The designer can't get enough of 'Weleda Skin Food' (£9.95 for 75ml) - a nourishing and hydrating treatment for the whole body but particularly for hands, feet and elbows. It's been around since 1926, and Victoria can't get enough of it! She says: 'I carry a little tube of this to use on my hands throughout the day'.

VB has even been known to Tweet her love for the wonder product, posting a pic with the caption: 'This skin food from @wholefoods is amazing!!'.