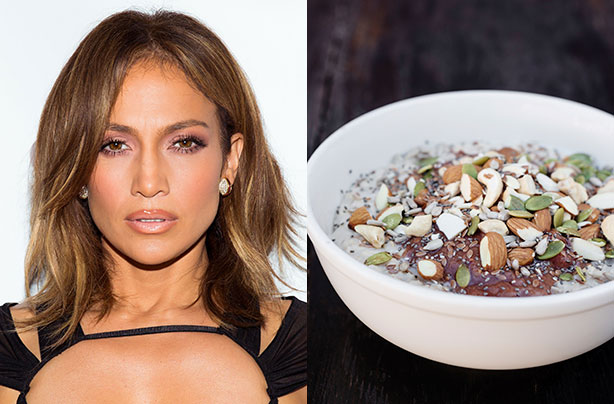 Jennifer Lopez
Hands up who wants skin as incredible as J-Lo?

Okay, that'll be all of us of us then - which is why we're sure you'll be thrilled to hear that at least part of the secret to the 46-year-old's amazing complexion can be found in your kitchen cupboards.

The mum-of-two told TV show Watch What Happens Live that the two key factors to achieving her look are sleep (of course), and good old-fashioned porridge: 'That?s something that?s really good for your skin, they say,' she explained.

Jennifer is also said to be a fan of Dr. Hauschka Rose Day Cream, which comes in at around £30 a tube, but hey, if oats and milk can get us even halfway to that glow, we know what we'll be having for breakfast tomorrow...