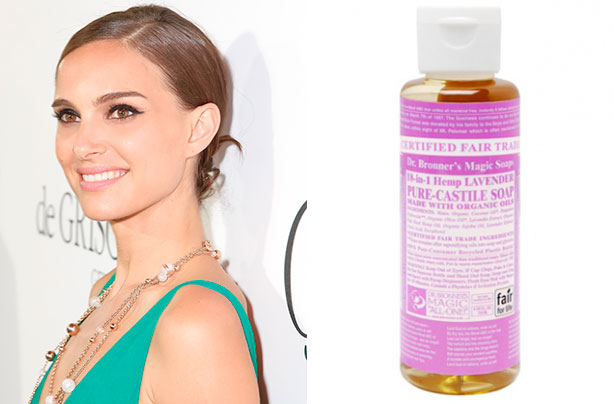 Natalie Portman
If the secret to 34-year-old Natalie's stunning beauty costs as little as £3.99, then we might have to start stockpiling the stuff. Because that's exactly how much Dr Bronner's Magic Soaps cost, and the star is said to be a huge fan!

'I like these fair-trade liquid all over body soaps. The lavender is a good one', she says.

The wonder product, which contains lavender, coconut oil and jojoba oil, is 100% organic and has a multitude of uses - 18 to be precise. You can use the soap for your face, hair and body, in fact you can even use it to clean the dishes and wash your make-up brushes!

Dr Bronner's soaps are the number one selling soap brand in the US, and is available from their website starting at £3.99.