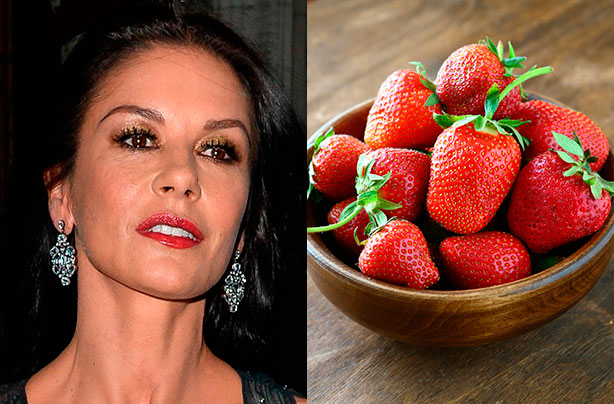 Catherine Zeta-Jones
This is an odd one, so bear with us. But apparently, Catherine is a fan of using strawberries (yes, strawberries) to clean and whiten her teeth!

'The juice or pulp of strawberries contains malic acid which serves as an astringent and can lighten surface stains,' she said in an interview.

Want to try the Welsh beauty's teeth-whitening tip? Simply mash up a strawberry, dip your toothbrush in it and start brushing - just be sure to rinse your pearly whites thoroughly afterwards with warm water and a pinch of bicarb of soda (to reduce the acidity).