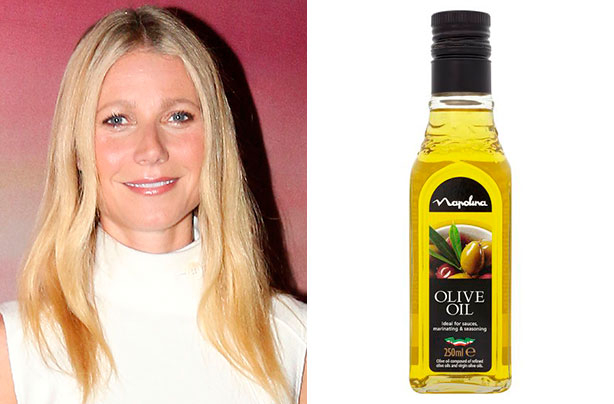 Gwyneth Paltrow
No stranger to a bargain beauty product, it's thought that Ms Paltrow is a huge fan of applying olive oil to her tresses!

'I often recommend that people use a half cup of olive oil and work it through dry hair, concentrating on the driest parts, combing it through but avoiding the roots,' Stylist reported.

And she's not alone, even Spiderman actress Emma Stone and beauty icon Sophia Loren are said to be fans of the hidden beauty properties in olive oil. 'I'm allergic to everything so I'm pretty limited. Anything that's oil, I want it all over my entire body,' Emma says. Ladies, get to the kitchen and start applying!