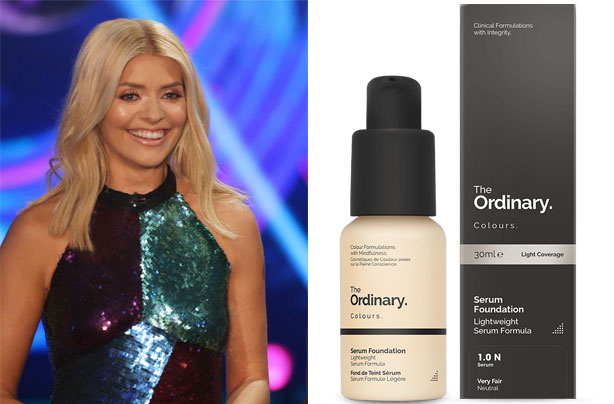 Holly Willoughby
Holly Willoughby always looks flawless, and now we may have discovered her secret - and it's a lot cheaper than we thought!

The TV presenter's make-up artist, Patsy O'Neill, took to Instagram to share a picture of some of the products she was using when working with Holly, and revealed that she sometimes uses The Ordinary's Serum foundation on the mum-of-three.

Described as a foundation offering 'lightweight medium-coverage', they promise the product 'looks natural with a very lightweight serum feel', and it also comes with SPF 15.

And the best part? You can have Holly's foundation for just over a fiver! The Ordinary's Serum foundation costs just £5.70, and it's available from The Ordinary's website and some stores and websites that stock the brand, like ASOS.