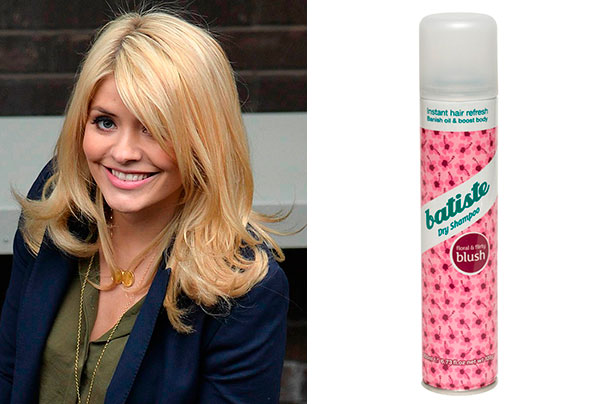 Holly Willoughby
Busy mum-of-two
Holly Willoughy
says that, without a doubt,
Batiste Dry Shampoo
is her number one beauty item.
It's perfect for when you're in a rush by giving your hair a quick refresh and volume boost without the hassle of washing it.
It's available in a range of scents at a bargain price of
£2.35
, which will last for ages!
Buy Batiste Dry Shampoo now.