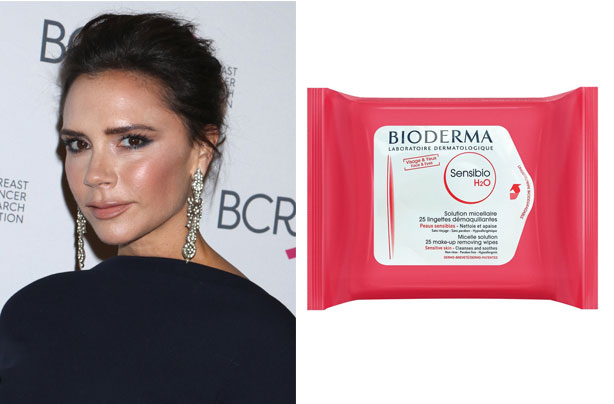 Victoria Beckham
Victoria Beckham has been a beauty and fashion icon since the 90s but we always assumed high street products weren't a part of her beauty regime - turns out we were very wrong!
Speaking to beauty website Into the Gloss, Posh Spice revealed Bioderma?s Sensibio H20 wipes are the only product she uses to remove make-up from her face.
'The only face wipes that actually take off all my makeup are the Bioderma ones. I always use a cleanser after, but these wipes really get everything off,' Victoria said.
Bioderma's Sensibio H20 wipes, which are infused with micellar solution and are ideal for people with sensitive skin, cost £7.10 in most UK high street stores so we reckon they're worth a try!