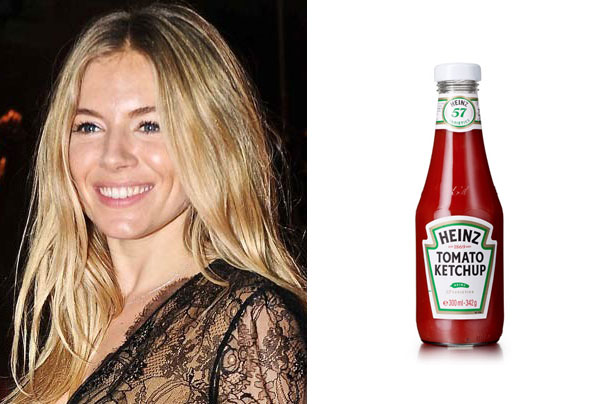 Sienna Miller
Rather than heading to the salon after a nasty experience with a henna home-dye kit,
Sienna Miller
doused her tresses with ketchup to get rid of the green tinge.
If you are blonde and want a home dye back up, you can find tomato ketchup in all local supermarkets.
See our
50 simple hair tips
to help keep your locks in prime condition.