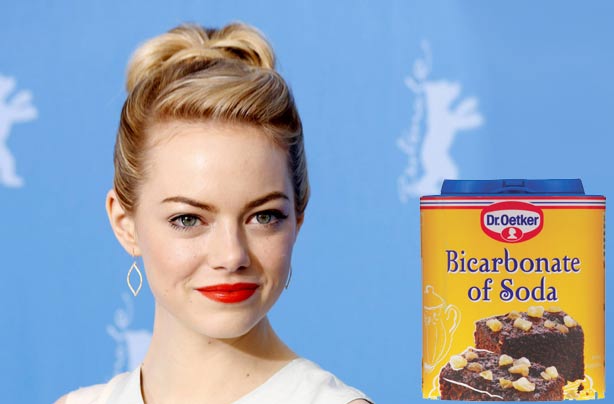 Emma Stone
We couldn't believe it either! Spider-Man actress Emma Stone recently revealed to French Elle magazine that she uses Bicarbonate of Soda as an exfoliating scrub.

As bizarre as it may sound, there are plenty of articles online deeming the baking product as a miracle for getting rid of dry patches and revealing glowing, radiant skin.

Well, if it works for Emma... Dr. Oetker's Bicarb of Soda costs a mere £1.09, making it one of our cheapest celeb beauty bargains to date!