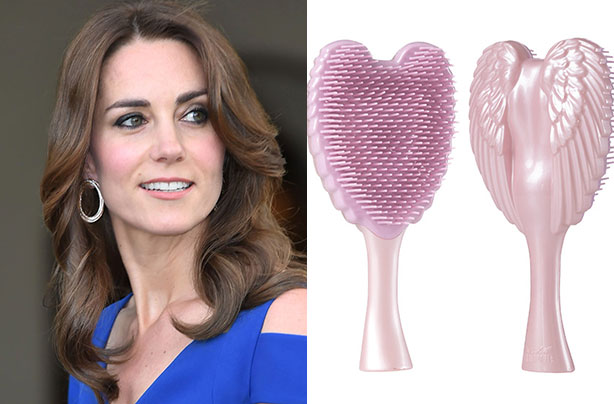 Kate Middleton
We're not sure we know a woman alive that wouldn't happily swap her own tresses for Kate's stunning head of hair. And now, thanks to her hairdresser, we're one step closer to achieving her look with this amazing tip!

Hairdresser to the stars Richard Ward, who Kate has been visiting for years, has revealed that the secret to her incredible locks is using the right brush.

He swears by the Tangle Angel, which costs just £10.95. Although it looks a little more suitable for one of the kids than on a grown up's dressing table, Richard explained to People magazine that it's great for 'lifting the hair from the roots to really get to the cuticle'.

Kate has been visiting Richard for over 10 years, so we're inclined to trust this advice!