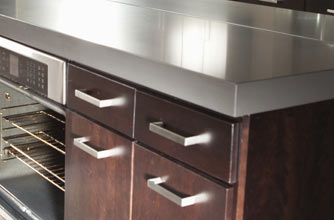 Wobble-free thighs, fast!
Kitchen worktop lunges
Lunges can be done in the garden or use the edge of your kitchen worktop for support. Stand side-on to the units with one hand on the worktop. Put one foot in front of the other, about half a metre apart. Toes facing forwards, come up on the toe on your back leg, keeping both legs straight.
Keeping your hips tucked under and head upright, drop your weight down into a lunge position. Aim for a 90-degree angle with both knees; no lower. Your front knee should be over your toes; no further. Aim your back knee towards the floor. Push back up to standing and repeat on the other side.
How many? 12 on each leg, repeat three times
12 ways to thinner thighs