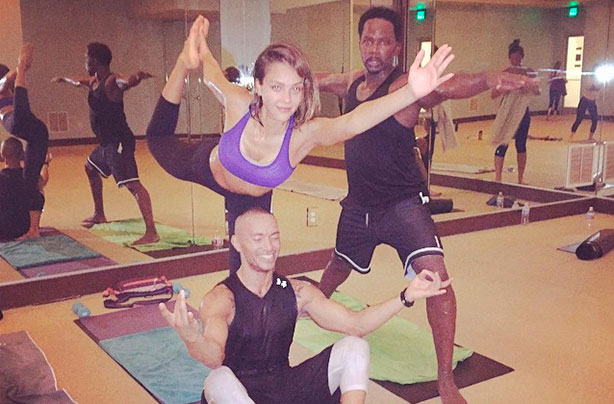 Celebrities keeping fit: Jessica Alba
If Jessica Alba, with her incredible figure after two kids, is sharing exercise secrets, then we want to know them! And we were pleasantly surprised to see that rather than opting for an incredibly confusing and expensive A-list fitness trend, the 34-year-old star tones her body with hot yoga sessions.

At around £9 for one session or £35 for a course of 10, hot yoga is a bargain when you consider the health benefits it offers. Not only will you be getting super stretchy and toned, but fans of the exercise believe you sweat out toxins as you go too.

Well, if it's good enough for Alba...