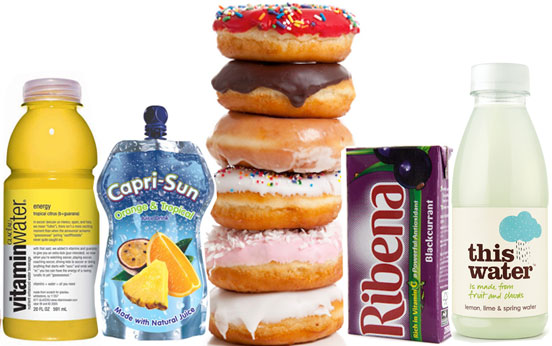 How much sugar is in your favourite drinks?
Have you ever wondered how much sugar is in soft drinks? Those favourite refreshing thirst-quenchers you've been drinking over the years have been hiding a not-so-sweet little secret; they're full of
sugar
!
New results from a survey of kids' juice drinks by Action on Sugar found that some of the drinks contained more sugar than a can of Coca-Cola. The group tested 203 supermarket juice drinks and founnd that more than a quarter of the drinks - which were all marketed at children - contained at least six teaspoons of sugar for every 200ml glass.
We've been carefully studying the labels on some of the nation's favourite drinks to uncover some pretty shocking results. Take a look to see how the drinks you thought were healthy actually aren't...