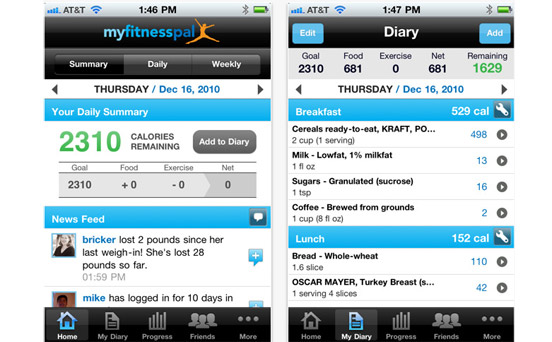 Best fitness app for... sticking to your diet
Get help losing weight with
MyFitnessPal
. Not only does the app have a database of over 1,00,000 foods to count the calories you consume, it's easy to use and can track over 350 different exercises. You can also customise your goals based on your personal diet profile and track how well your friends are doing with their diets.
Works with iPhone, Android, BlackBerry and Windows Phone.
Get the MyFitnessPal app for free!
Goodtoknow's favourite app!