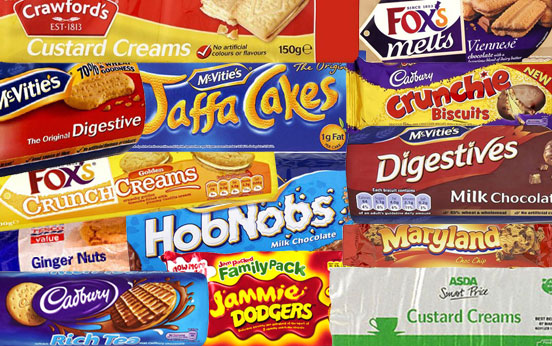 Biscuits: The best and worst for your diet revealed
According to a recent report, we chomped through a massive 141 million packs of biscuits last year - whether for midday snacks, to go in the kids' lunchboxes or with our afternoon cuppas, the biscuit industry is now worth £2.2billion.

We'll be the first to admit we might have contributed to that more than a little! Biscuits are our go-to treat, and we all have our favourites: HobNobs, Jaffa Cakes, Jammy Dodgers, where would we be without a biccy or two?

But is our craving for a sweet treat causing harm to our waistlines? And are we putting our health in danger? It's so hard to keep track of our daily calories when we're on a diet, but if you're reaching for a biscuit and think they're all the same - think again! Your intentions might be good, but you could be accidentally mistaking a calorific culprit for a low-cal snack, and wouldn't it be nice to know which biscuits you can tuck into guilt-free?

We think you'll be alarmed when you find out which is the worst biscuit you could eat when you're on a diet (with a staggering 3.4g of saturated fat!) and which is the best, with a diet-friendly 38 calories.

Here's our round up of the best and worst biscuits on the supermarket shelves, so you can make a healthier choice next time you find yourself in the biscuit aisle...