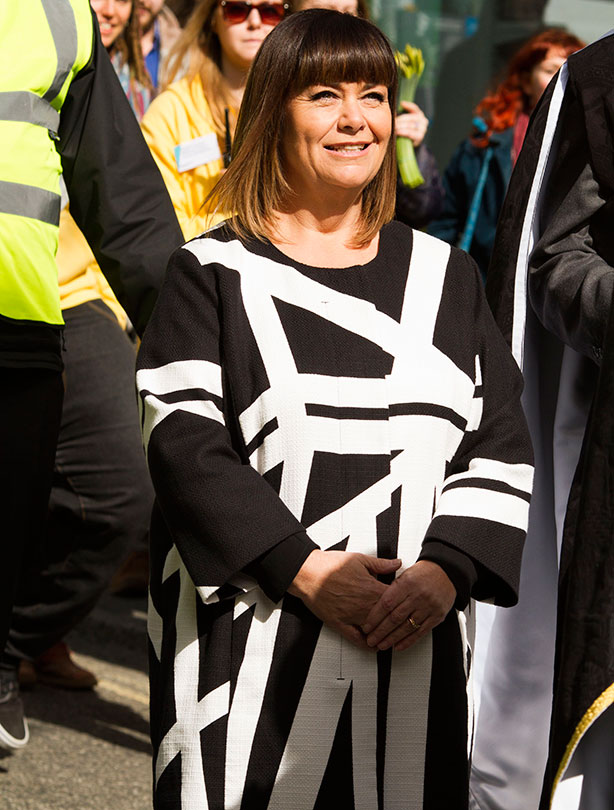 Dawn French: Mar 2015
Dawn looks like a new woman these days, all thanks to her unbelievable seven and a half stone weight loss.

Here she is pictured becoming the first Chancellor of Falmouth University in Cornwall. In her first speech as Chancellor, the actor, writer and performer said she would be "a warrior" for the students and for the University. What a proud moment this must have been for the star!