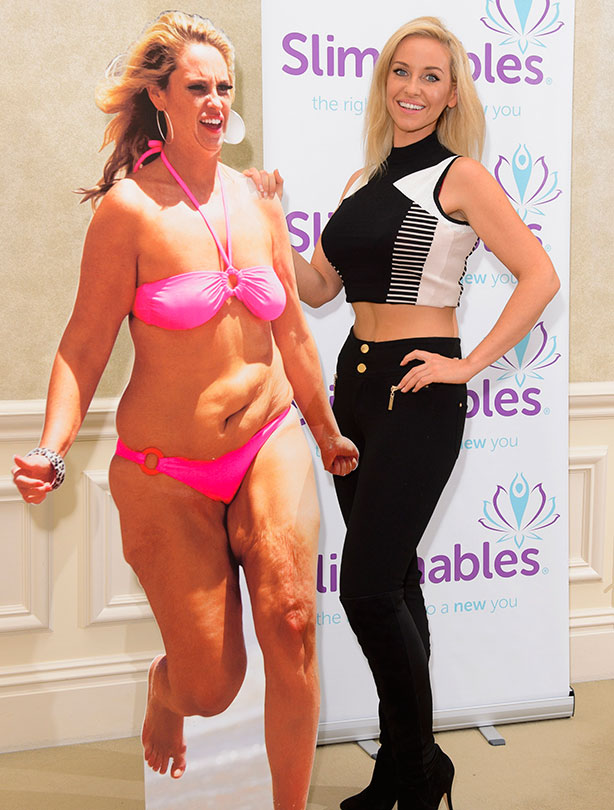 Josie Gibson's amazing weight loss - Feb 2015
It's not until you see Josie stood next to a cardboard cut-out of her former self that you realise just how drastic her weight-loss journey has been!

The slimmed-down star has been busy promoting her brand new fitness website Slimmables, which aims to help women lose weight in the same way she did - by eating healthily and getting regular exercise.

It's hard to believe the 30-year-old star used to be a size 20!