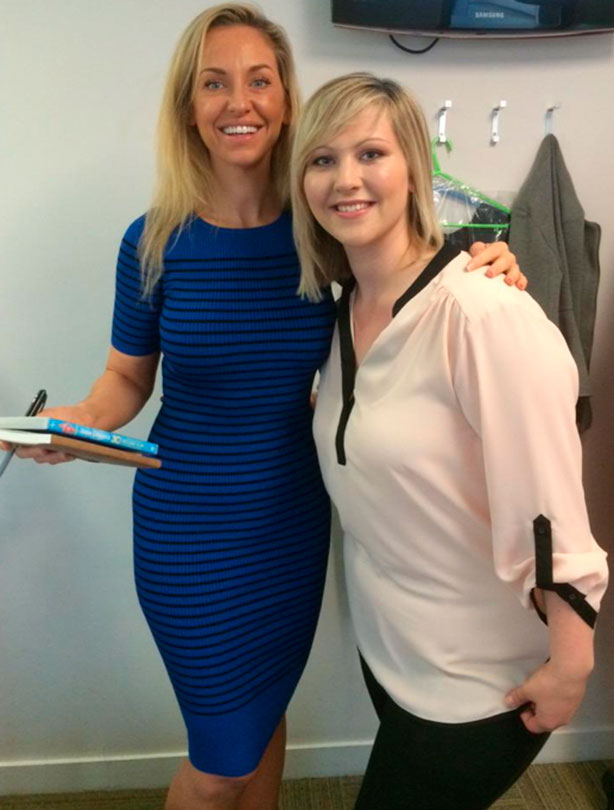 Josie Gibson's amazing weight loss - April 2015
If there's anyone qualified to talk openly about self esteem and body confidence, it's Josie. Which is why she was invited onto Good Morning Britain to talk about the show's first nationwide #SelfieEsteem campaign targeted at under-confident viewers.
Looking show-stopping in a blue bodycon dress in this picture that a fan tweeted, Josie opened up about her own struggles."When you've got low self-esteem it doesn't just ruin relationships, it affects your life. I've not gone for so many opportunities because I've had such low self-esteem at the time."
She continued: "I've been invited to such amazing events but I've not gone because I have nothing to wear and I compare myself to all these people who are in their nice little bodycons and looking great and you just think, I don't belong there."
30-year-old Josie has slimmed from a size 20 to a tiny size 8, and now runs her own fitness website Slimmables.
Image: Twitter/
@harriet_m11