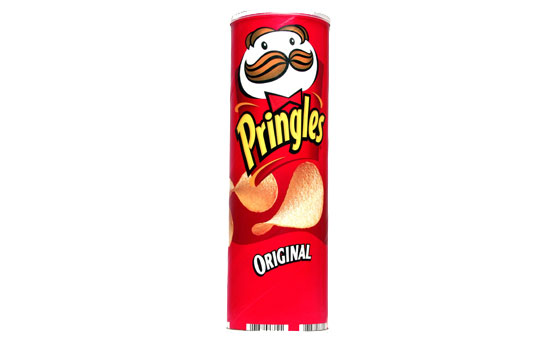 Pringles Original (third of a tube): 1/10
Cals: 300 Highest calorie content
Fat: 18g
Saturates: 5g
Not only does a third of a pack contain a whopping 300 calories, it also has 18g of fat for only 32 crisps - that's almost a third of the daily recommended fat allowance for women. Most of the flavours have the same amount of calories and fat however, barbecue Pringles have a slightly higher saturated fat content.

A recommended serving size of Pringles is just 15 chips (or 160 calories), but if you pick up one of these supersize tubes in the supermarket, you're almost definitely going to eat more than that, so do yourself a favour and steer clear altogether.