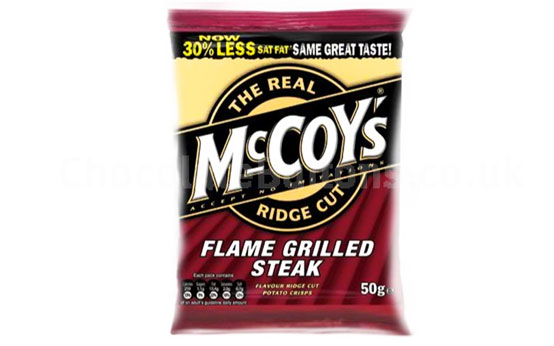 McCoys Flame Grilled Steak: 1/10
Cals: 263 Highest number of calories per bag
Fat: 16g
Saturates: 1.4g
Because of the size of each packet (50g - almost double the weight of other packets) these crisps are far from healthy or even low in fat. There's also nothing on the packets to suggest they're free from artificial colours of flavours.

McCoys Flame Grilled Steak crisps are fine as a one-off treat, but keeping them in your cupboard on a regular basis is a recipe for diet disaster.